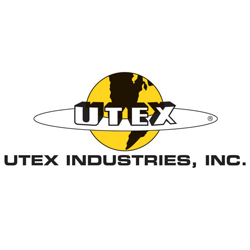 UTEX Industries
Preform Operator I
Weimar, TX
POSITION SUMMARY/OBJECTIVE:
Safely and efficiently operate equipment in a work environment that requires PPE to process rubber and rubber related materials for preforming blanks used in downstream processes while meeting specification and production requirements.
ESSENTIAL FUNCTIONS
Maintain safe and clean work environment
Effectively and efficiently communicate with employees and management to meet production demands
Safely and consistently operate process and mechanical equipment such as overhead hoist, pallet jack, hydraulic lift table and other equipment as required
Effectively utilize measuring tools such as scale, calipers, rulers and other tools as required
Adhere to company policies, standard work procedures and job safety standards, including required PPE
Support preventative maintenance program efforts 
Accurately input data to the MRP system 
Produce products within specifications and production requirements 
Maintain product identification and traceability 
Other Requirements
Transport materials to and from designated areas
Maintain housekeeping as designated 
Support compliance with Health, Safety and Environmental policies
Effectively work in a teamwork environment with internal and external resources
Support internal, external, and quality audits
Effective time management and organizational skills
Perform other related duties as assigned by supervisor
Ability to function with occasional supervision while meeting deadlines
Basic oral and written communication 
Bilingual in English and Spanish is a plus
Basic computer and arithmetic skills
Required Education and Experience
High school diploma or equivalent
0-3 years job related experience
Physical Demands
Must be able to complete work needing hand dexterity, standing, sitting, bending, kneeling, pushing, pulling, reaching, squatting, and climbing
Able to consistently lift and push up to 50 pounds
Must have 20/20 vision or corrective lenses
Work Environment
This job operates in a manufacturing environment, around machinery, industrial chemicals. This role routinely uses tools and other such equipment during the course of the job duties. Provided Personal Protective Equipment, as well as steel-toed boots or shoes, must be worn at all times.
Position Type/Expected Hours of Work
This is a full-time position, and hours of work and days are Monday through Thursday.
Occasional evening and weekend work may be required as job duties demand.
Travel
No travel.
EEO STATEMENT
Utex Industries is an equal employment opportunity employer and shall make all employment-related decisions without regard to race, color, national origin, ancestry, religion, creed, age, sex, sexual orientation, marital status, military or veteran status, and/or any other status or condition protected by applicable federal, state, or local law.
Other Duties
Please note this job description is not designed to cover or contain a comprehensive listing of activities, duties or responsibilities that are required of the employee for this job. Duties, responsibilities and activities may change at any time with or without notice.
4cahfwtezda0
305673038